Our Team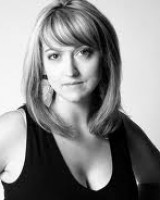 KATE CRONIN- OWNER/EDITORIAL STYLIST
Education and Accomplishments:
Bumble & bumble University, NYC
Wella International Technical Specialist Program, NJ
Wella International Technical Specialist Program, The Studio LA
The Studio LA, Nick Arrojo (from "What Not to Wear"), The Studio NYC
Terry Doherty, The Studio NYC
Colors of the World
Wella International, CT
Corrective Color and Advanced Formulations with Beth Minardi NYC
TIGI, PA & NYC
Jean Alexander, PA
Loreal, PA
Vidal Sassoon Academy, Toronto,Canada
Aquage, Cleveland OH
Specialized Curly hair cutting techniques, PA & NYC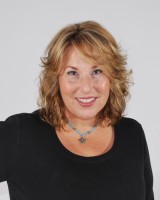 Jamie Benner - Editorial Artist
Jamie Benner- Editorial Artist
Jamie joined us in 2012 but is a veteran in the industry, and is one of our lead stylists, Educators, and Floor Manager. Her resume reads like a who's who of celebrity stylists such as Warren Tricomy, Colleen Hennesy and Adam Broderek. Jamie has a very direct personality and doesn't beat around the bush. She has earned a reputation for delivering percision color at lightening speed.
Most Recent Education and Accomplishments:
Warren-Tricomi Continuing Education
Ruthe Roche
Minardi Beauty Focus
Berlin, Germany Hair Color Exhibition
Color Classes, Rye - Book Hilton
Hiar Stylist for Mrs. Connecticut Pageant
Susan Cox, Stage "Performance" Stamford CT
Nicholas French, "Upwork"
Hair Color USA
Color in Cancun with Tom Dipenza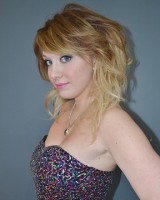 AMANDA GRANATA – ARTIST
Amanda is one of our Lead Stylists and floor managers, she has been with us since 2010. Sincere and passionate, you never feel rushed when you are with her. She is amazing at color and is known for her signature long hair styles and upwork.
Education and Accomplishments:
A graduate of Paul Mitchell Acadamy CT
Cutting- Sasoon, Toni & Guy,Paul Mitchell CT
Advanced Cutting- Nick Arrojo NYC
Color Correction and Formulations- Beth Minardi NYC
Color, highlight, baliage – Davines CT, Beth Minardi NYC, Redken CT
So Cap Bonded Extensions RI
Coppala Keratin Treatment Certified CT
Makeup/Hair- Trend Shoot 2011,2012
[S] Formulations and Corrective Color 1and 2
[S] Dry Cut Detailing 1and 2
[S] Davines NaturalTech Treatment Specialist Program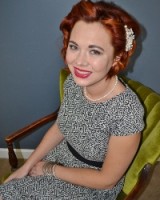 Jemma Herd- STYLIST
Jemma joined us in 2013. She has an insatioable pasion for for all things hair, makeup and fashion. Jemma is our vintage spitfire, an amazing visualizer with a strong personality, she's awesome at making your image fit your unique, amzing personality. she'll get just as excited as you are for your new look.
Education and Accomplishments:
Graduate of Paul Mitchell
Davines Natural Tech Treatment Specialist program
[S] Continuing Education
[S] Formulations and corrective color1
[S] Dry Cut Detailing 1
[S] Davines Treatment Specialist Training
About Salon Space « Salon Space
Mission statement
Dedicated to the consistency of excellent service of individuals and team members, acting with integrity and the belief in synergy with others to achieve the best possible out come.
Service Integrity Synergy
What makes us different:
Organic finishing - uses your hair's growth patterns, texture and density to create perfect movement within your style for naturally beautiful hair that enhances your features to their fullest extent.
Curl Specialists-
Team members trained in free form curly haircutting techniques to get the most from your curls naturally.
Constant Inspiration-
Our team goes over and above to keep you inspired. We believe in synergy with other industry professionals
by participating in fashion editorial shoots, frequent art infused workshops, and attending advanced education sessions and classes with international artists.
JOIN OUR TEAM
If you're a career driven stylist willing take initiative and do what it takes to make a change, there is an opportunity waiting for you at Salon Space! Stop by with your resume and portfolio or email to kate@salonspacect.com.
PEOPLE ARE TALKING ABOUT SALON SPACE…
"After living in New York for five years and experimenting with a variety of stylists, I never found the right place. And within just a few weeks of moving to New Haven, I stumbled into Salon Space and I couldn't be happier. Kate (the owner) is an incredibly talented stylist who really listens to her customers and wants to make sure she gives them the perfect cut.
She ingeniously offers all kinds of workshops on the newest trends, and runs specials like "Go Pink for Cancer" to raise awareness and funds for important causes. I love her style and have been talking incessantly about my new find.
Go to Salon Space. It's worth the drive and you will not be disappointed." – Lindsay S., Brooklyn, NY
"As a not so new resident to New Haven (almost 3 years now)… I still found myself waiting until a trip back home to get a hair cut. Sad & even laugh worthy I know… still, everyone has their things & a salon / quality hair stylist is one of mine.
I ventured out a bit to North Haven & found the haircut & quality I have been searching for since my relocation to the Nutmeg state. Salon space is a newer salon that offers all you would expect & more. Not only did I get the best haircut I've had in years from the owner/stylist named Kate (who I may add made my experience) BUT the salon doubles as a photography studio! For special events or even just for fun, there could be no better pairing.
My experiences here have been personal. The services, exceptional quality & priced just right. I have found my new spot & recommend it to anyone male or female, looking for the same." - Nicolette H., West Hartford, CT
"I found Kate years ago so when she open Salon Space, I was ecstatic! She's so smart and patient and truly an artist! I've gone in and told her to do whatever she wants, always leaving with a BIG GRIN on my face, and I've gone in with certain requests and she always listens and does magic.
All my friends whom I recommended to go to Salon Space have become regulars and of course thanked me.
This place is a must go, tell them Ani sent ya!" - Ani G., New Haven, CT
"I just moved to CT and it is always a challenge to find someone new to do your hair- now that I have found Salon Space I can officially check that off of my to-do list. The entire staff seems to do good work but I vote that you book with Kate, she is worth the wait!" – Denise R., New Haven, CT